Mother Earth: The Song of Community Power, Energy and Love
Listen to the beautiful music created for the occasion of the World Wind Energy Conference (WWEC 2008) in Kingston, Canada.
Mother Earths Lament Recorded at Helmut Lipsky's studio in Montréal
Mother Earths Lament ( Live ) at the St-George Cathedral, Kingston.
Musicians :
Suzie LeBlanc, voice
Helmut Lipsky, violin
Tobias Morgenstern, accordion
Stefan Kling, piano
Jean-François Martel, double bass
Lyrics by Volker Thomsen
Recorded and produced by Earl McCluskie, Chestnut Hall Music
Audio recording available at CDBaby and iTunes
The Mother Earth is singing songs of sadness
Where is the balance and the peace
I need a change from all the human madness
Without relieve there is no ease
I need a cleansing of the air and ocean
My trees need sun and food and song
Let go of all the fierce commotion
Be free go green o' come along
Love is the driver of the journey
And universal energy is love.
Community the strongest builder
Join our effort on this path of love
Volker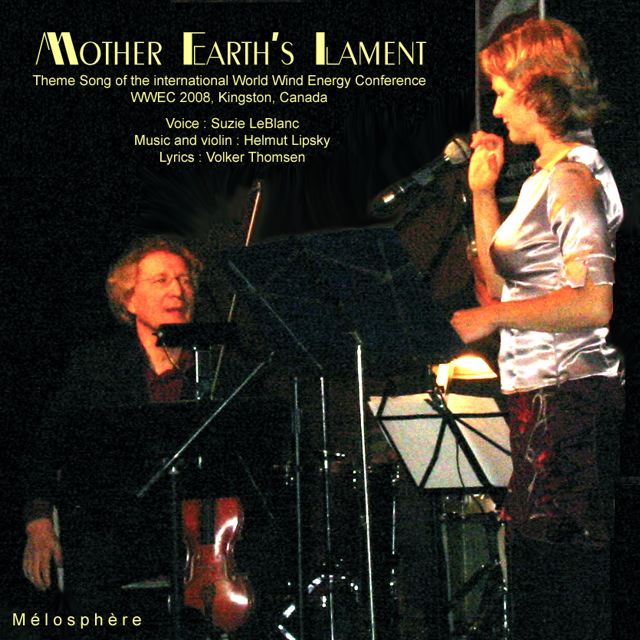 More about Helmut Lipsky and Mélosphère
Mélosphère was formed in 1982 by violinist-composer Helmut Lipsky with musicians from Quebec City. Reconstituted in Montreal with pianist James Gelfand, Jim Hillman, saxophonist Simon Stone and others, the septet made the LP Melosphere (Jazzimage) in 1986 and appeared at the Montreux International Jazz Festival in 1987. Mélosphère overlapped in 1988 with Lipsky's second band, Éclectique Électrique, better known as Unclassified, with Karen Young, who has often participated in the violinist's projects. A CD, Unclassified, was issued by Amplitude in 1992.
Since the mid-90s, Melosphere has collaborated in Canada and Europe in numerous concert and recording projects with Berlin-based "L'art du passage" musicians Stefan Kling, piano and Tobias Morgenstern, accordion. They have introduced elements of the revolutionary Argentine master Astor Piazzolla, and collaborated with the renowned Canadian Baroque soprano Suzie LeBlanc.
The resulting Melosphere texture crosses a wide range of genres and melds them into a kind of new-world time-fusion sound that incorporates programmatic forms with an underlying narrative element.
Along with co-productions with Radio-Canada's Espace Musique and Chestnut Hall Music and a week-long appearance at the 2008 World Wind Energy Conference that culminated in a performance at the Kingston Cathedral, the ensemble brought its timeless mix to the 400 year anniversary celebrations in Quebec City in 2008, which led to the release of a new CD "Tempi con Variazioni" featuring a live recording from the Kingston concert and a studio recording of the title work made in the beloved Montreal monastery La Chapelle historique du Bon-Pasteur.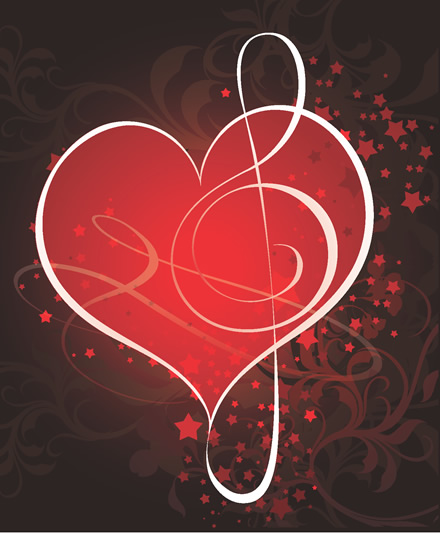 Illustration by Li Song.