We will be updating this on an ongoing basis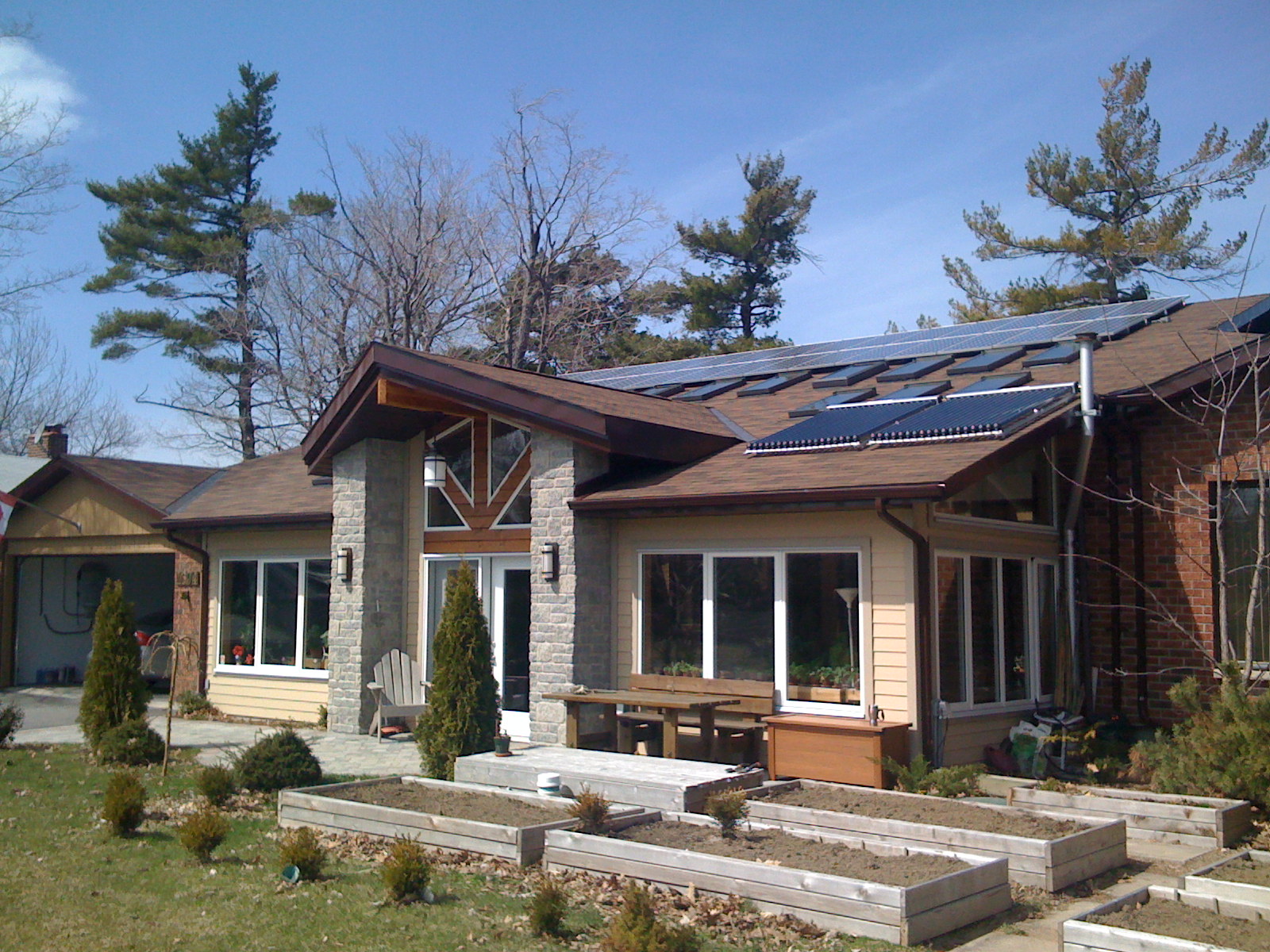 You will see that this is a very nice bungalow, but we have added a passive solar indoor sub- tropical winter garden space, a solar domestic hot water system, a 5.1 kW Solar PV system (30 x 170 W PV array), and a wonderful fast flow bio-dynamic waste water and septic system (resulting in a drinking quality water ).
Much of the space heating requirements are provided by the passive solar heating, however this house also integrates a very exciting pilot project of a new Atmospheric Energy (AE) system (AE-intro-brochure) designed by Ron Tolmie.
The AE system works by using the ground ( six 20 meter bore holes into the bedrock ) to store atmospheric energy in the form of summer (or load shifted) heat, that can be recovered and utilized when the seasonal space heating demands of fall and winter arise. In the summer, the system is loaded with heat, resulting in a building space cooling effect,  and in the winter the heat is available for extractions to heat the space. Of the six bore holes, two are for injections, and four are for extraction. This is the only system of it's kind in the world right now, and we are carefully monitoring the data in order to fully and accurately document the technology. The system is proven, and tested, and now integrated into a Canadian residential space.
This system was fully installed by March 2009, and is now in the process of charging the ground (rock) storage mass, and there is an ongoing collection of data and measurement pertaining to the thermodynamics and the full energy capacity of this very innovative and exciting (green heat) system.
We believe that this system in itself, may have the potential to substitute and fulfill a very large space heating and climatization energy requirement in many applications, from residential to industrial.
In one of the pictures below, you can see the AE System in front of the home. But we will be adding many more pictures and documentation as we move forward during this data collection phase of the pilot.
For more information on this system, you can see Ron Tolmie's extensive repository for information on the AE system at the Sustainability-Journal.ca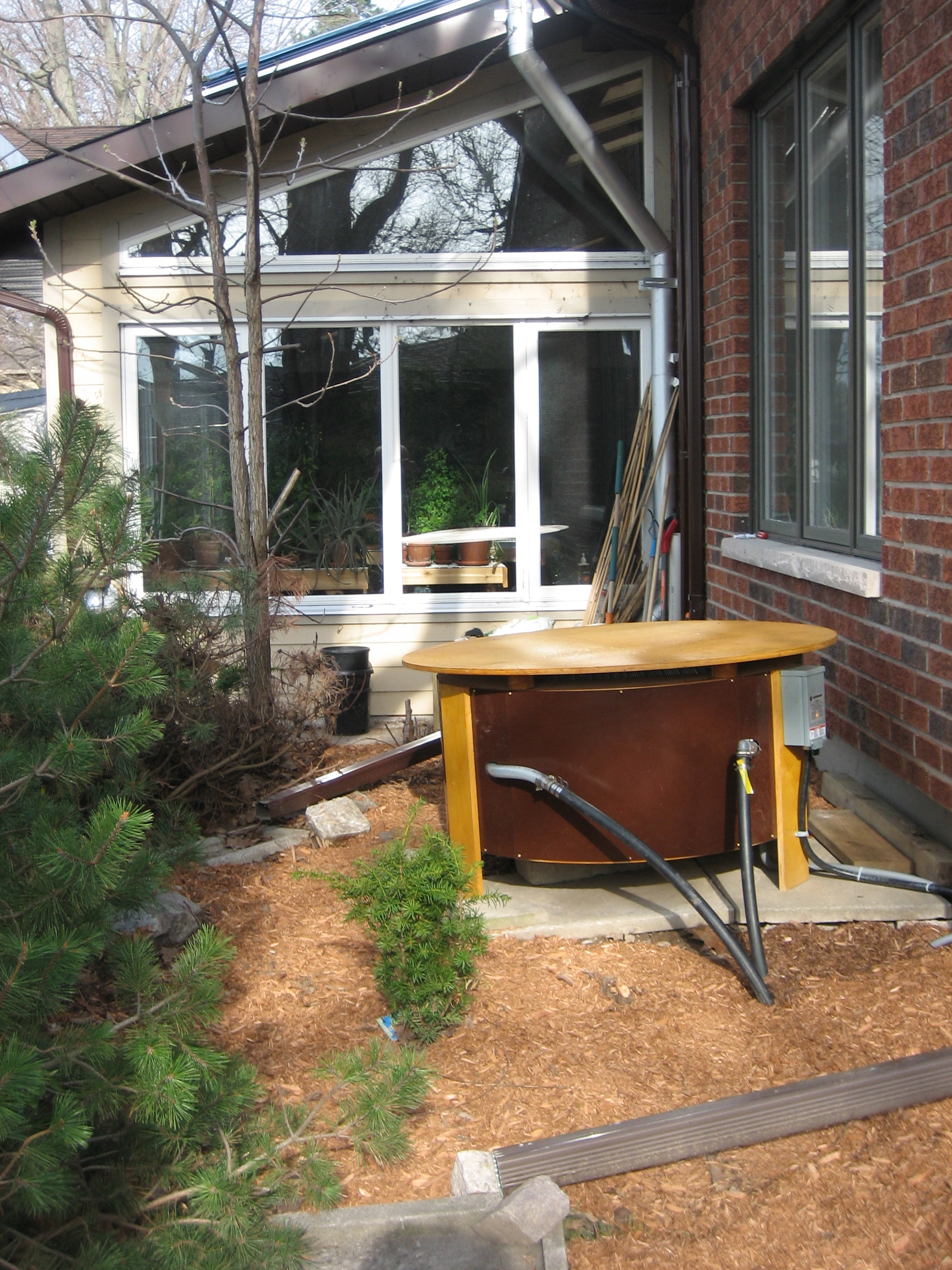 More photos of our sustainable home can be found at http://www.flickr.com/photos/sustainablehome